We were created to have Life! There is a way, and his name is Jesus Christ. Our family at McDonough First is committed to cultivating life in community, loving one another, and growing together in a faith centered and healthy Christian context.
When a church is alive, it makes an impact in the community and makes a global difference. We want to allow the Spirit empowered life we have experienced because of Jesus to make a difference in our community in McDonough! We also want the world to experience the life we have been given!
We believe Life comes by hearing and living out God's Word! Every week at McDonough First Assembly, God's word is preached in a relevant, and life changing way.
​
Our Lead Pastors, Jonathan and Jubilee Criswell, have a conviction to build our church on the firm foundation of Biblical absolute Truth. If you miss a week or are out of town, come here to keep up with the Life of our church!
​
Live Streaming services are coming soon!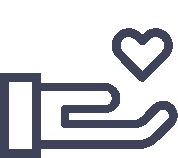 When we Give, we Give Life